All About Doyle Martin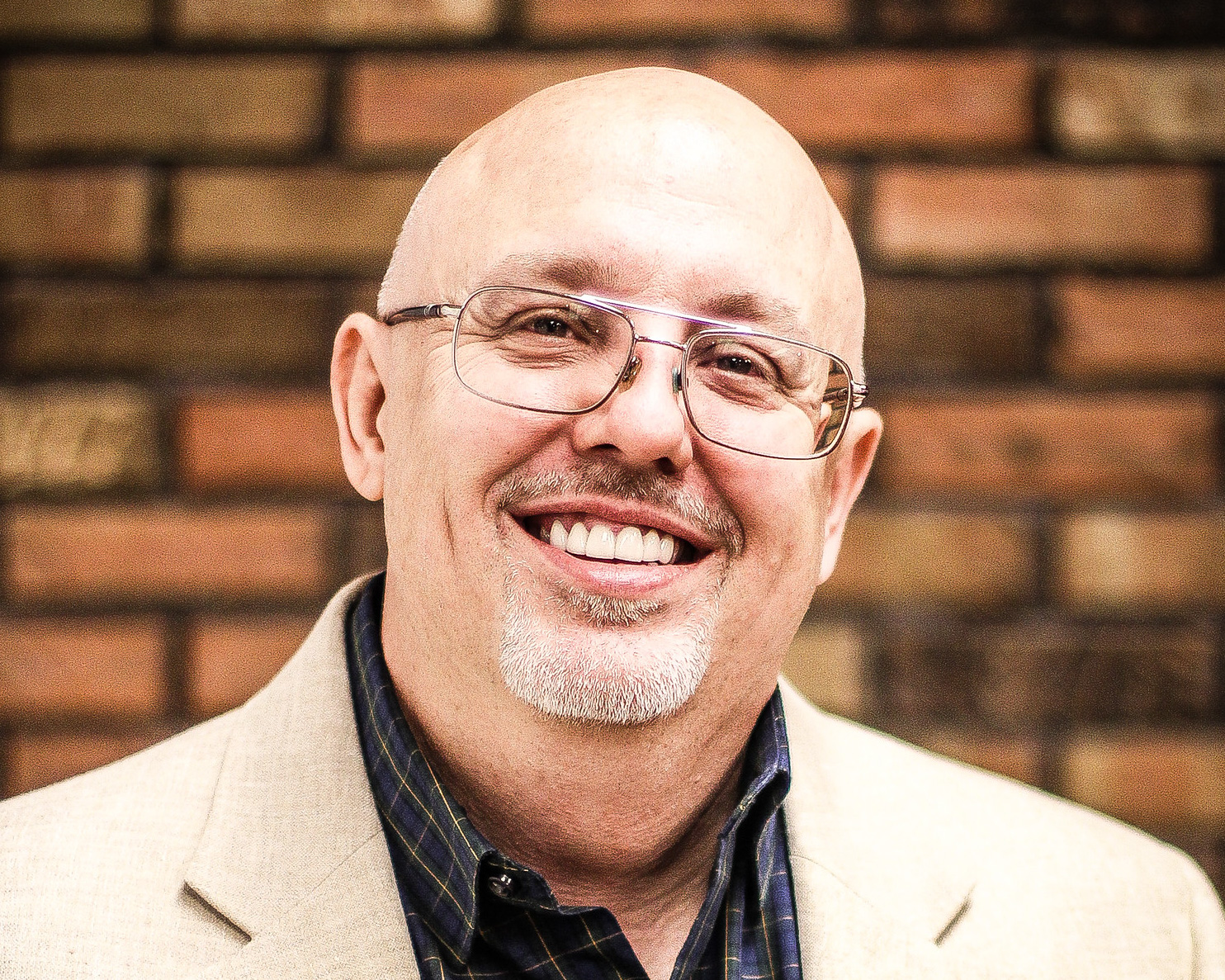 Hello, and thank you for stopping by. My name is Doyle Martin and I am the founder, principal, lead designer, and head cook and bottle washer here at Martin Designs. When you get right down to it, I am Martin Designs and the company is me. So why should you do business with me? Well, please read on and I'll try to share my thoughts and experiences with you so you'll have a better idea of who I am, where I come from and what I have to offer.
I'm a 30+ year veteran of the live events industry. It almost hurts to say that. I'm far beyond the point where I've been a part of the live event industry longer than I've been involved with any other single thing in my life. In all those years I've done a whole lot of lighting and staging as well as quite a few other things. Here is a quick rundown of non-lighting related technical things I've done in my AVL career. I've run sound for corporate meetings and events as well as mixed monitors for a popular regional act in the mid to late '80s (Brave Combo was the name of the band - I think they are still around). Early in my career I worked pretty extensively as a projectionist on all kinds of film projectors (16mm & 35mm) as well as setting up and programming 35mm slide shows with as many 30 projectors. I also learned early on how to set up and use early video projectors such as the Sony 1020Q (& 2020Q) and the GE5055 as well as such high tech projectors as the electrohome green gun (for computer projection in monochrome). I've set up overhead projectors and wrestled flip charts (thankfully not a lot) as well as run AV for meeting rooms and convention floors.
In the fields of lighting and staging, I've done all kinds of things over the years. I've toured rock and roll and traveled all over the world. I've been the ME on events with literally thousands of lights and hundreds of DMX universes. I've engineered the most cutting edge lighting systems with media servers, pixel mapping, digital lighting, and full system networking. I've lit numerous U.S. Presidents (in and out of office) and international dignitaries. I've done lighting for debutante balls and charity luncheons. I've lit small back yard parties and the entire Ft. Worth Zoo for night time events. I've designed and programmed shows as big as the biggest rock concerts and as small as 4 lights on trees. I've lit runways for some of the biggest fashion designers in the business and I've lit stages for the top CEOs in the business world. I've lit T. V. studios for news broadcasts and I've lit live televised events. I've even provided all the lighting services for a UN Convention in Mexico. I take all of these experiences into everything I do, because no matter the "size" of the show, they are all the most important show in the world to the person paying the bill.
When it comes to web development and design my experience comes from what started out as a simple hobby. You see, back in the early '90s when the web was new I decided I wanted to have a fishing website. I bought the domain name "LakeTawakoni.com" and began creating a hobby website. From those humble beginnings, I taught myself HTML coding and basic javascript. As I already had experience in graphic design from working with film and digital projection it was easy to make the transition to web graphics. As the site grew so did my skills as I added an open-source PHP shopping cart and classifieds to the site. So, from its humble beginnings as a hobby fishing site, I grew the LakeTawakoni.com community site into a self-sustaining profitable business which I sold to another web developer in 2003 when it had outgrown the time I could devote to its upkeep and management. Sadly, LakeTawakoni.com has since disappeared, but it was a joy to bring it to life. Although I don't actively promote or look for work on the web design, development front, it is something I still keep my hand in and still enjoy to this day.
As a business executive, I've spent all my time since 2013 as part of the executive management team at TLS Productions, Inc. I was part of the management/ownership group that purchased the company in 2013 and we immediately began the job of rebranding the company and creating a corporate culture of servitude and success. As COO it has been my job to lead and grow our sales and marketing teams, continue to improve our production operations, and provide strategic guidance to all of our teams in Ann Arbor, Las Vegas, and across the country. Our efforts were rewarded in 2019 when the Hibino Group out of Japan purchased TLS productions making us part of the Hibino USA family. Since then we have been working tirelessly to implement the management and growth strategies of our parent company while continuing to build our internal culture and expand our market share across more industry verticles. As I am writing this, we are in the grip of the worldwide Covid19 pandemic and, as is everyone in the live events world, we are struggling to do what we can to keep our business intact until we can again continue with large live events.
Although I do miss the high pressure - it must be right - no second chances world of live events, the knowledge I've gained in the areas of company operations, sales, marketing, team building, culture building, corporate finance, and mergers and acquisitions has given me a new set of skills and a broader appreciation of the business world. Not that long ago I would have told you that I could never be happy in a management or corporate leadership role, but thanks to the belief, confidence, and opportunities I've been given I have embraced the world of executive management and find that I thrive being a servant leader, and team builder.
On a more personal note, in my spare time, I still enjoy creative writing. On this site, you will find some select original poetry and short stories. I also write a monthly article for the TLS newsletter as well as content for Linked-In. I am available to do technical writing or other project writing when time permits. If you enjoy my style, please feel free to reach out. I have also, in the last few years, began the journey of becoming a farmer. I'm in the process of planting and caring for a pecan orchard as part of a family-owned farm in NE Texas where I make my home. The learning experiences continue, and at least I'll never be bored.
So, now you know a little more about me. Please don't hesitate to contact me if there is anything I can do for you. You can e-mail me at
Doyle@MartinDesigns.net
or you can contact me at 903-883-6827. I look forward to hearing from you.
Doyle W. Martin Jr.
Principle
Martin Designs